Accelerate your digital transformation journey with our best-in-tech solutions and achieve end-to-end software quality.
Investing in current technology and application solutions will help your business grow and allow you to meet your customers' demands. Computech IT specialists can ensure that your application service delivery, throughout the entire IT lifecycle, meets your needs as well as your budget requirements. Today, all industries are challenged by the ever-changing scope of technology. Let us guide and support your software and technical development to maximize its impact on your customers.
Computech has provided application services across all industries and offers over thirty years of experience implementing and managing complex IT solutions for both the public and private sectors. We collaborate with our partners to successfully complete projects using a flexible onsite-offsite offshore model that ensures a budget friendly solution without losing quality or time. As a global company, Computech follows ISO client-oriented, CMM Level 3-certified, PMI processes to deliver our IT solutions on time and within budget. Our Quality Engineering team works closely as a strategic partner delivering innovative test solutions in developing efficient, secure, and high-performance software. At Computech, our skilled professionals and proven test automation frameworks help our customers achieve their quality goals within the budget and timeline.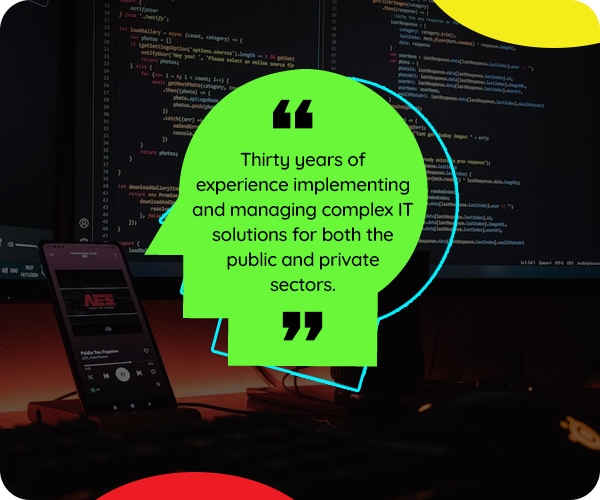 Our Services
Mobility Solutions
Computech designs and develops high-quality iPhone, iPad, Android and Xamarin applications for some of the world's greatest companies. iPhone, iPad, Android and Xamarin app development are our core competencies, making up almost half of our projects. Computech Mobile App developers leverage our iterative, agile process that ensures you receive a quality iOS app every week.
Web Development
A 'Web Application Development' is a business system or application delivered over the Web. It might be an internal resource management application used only within a company (intranet); a hosted web dashboard application used with Business Users (extranet); or an online system available to members of the public like an eBay or an air ticket booking site.
Desktop Applications
Computech utilizes structured methodology and standardized tools to simplify the process of upgrading or rolling out of Enterprise Desktop Applications. Our experts help you complete the upgrade faster, with lower IT costs and business risk.
COTS/Package Implementation
Packaged Applications are a pre-requisite to newer business initiatives and strategies. Computech leverages its experience, competency, global delivery, and technology alliances with leading Enterprise Application Product vendors such as Oracle, SAP, PeopleSoft, Infor, Epicor, and others to make us an ideal partner for your customer application needs.
Portals & Content Management
Computech specializes in offering enterprise portal solutions encompassing web information portals, e-commerce portals and knowledge/information portals. Standardized, proven integration with enterprise applications (ERP/SCM), security and management solutions help ensure we are serving the content you demand.
System Integration Services
At Computech, we take care of your data, and our Integration Services (IntServ) support guarantees quality service. Our data transformation and integration services help you solve complex business problems that ensure integrity. We are experienced with a rich set of built-in tasks and tools that assure that your application data is processed and delivered. As a Microsoft Partner, our team possesses the expertise your network needs.
RPA/Automation
Computech is driving innovation and helping clients deliver successful RPA implementations, automating several processes. With this experience and our committed dedication, we have established a structured approach to building RPA solutions. Our approach helps numerous industries define an RPA roadmap, select appropriate tools, create a pilot, set an operating model, perform governance, set up the right team and test the solution before launch.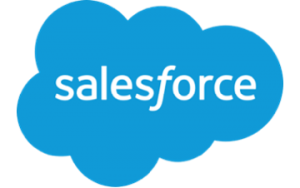 Computech and Salesforce have a strategic alliance to providing customers with the latest enterprise solutions. With Salesforce leading innovation technology and Computech's extensive product-system integrations experience has continued to streamline client's business processes.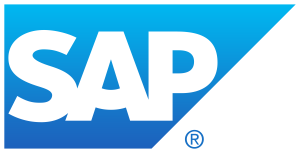 Computech As one of SAP's elite Global Services partners, Computech has been helping large organizations harness SAP's applications to achieve process excellence since 2005. In addition, we partner with SAP as a Certified Global Application Management Services (AMS) provider and a Certified SAP Global Hosting and Cloud Services provider

Computech and Oracle have a strategic alliance to providing customers with the latest enterprise solutions. With Oracle's leading innovation technology and Computech's extensive product-system integrations experience has continued to streamline client's business processes.
Certifications & Accreditation
Service Delivery


Data Security

Business Continuity

Information Security

Cyber Security

SoC Type 2