Delivering high-quality, robust, secure, and search engine optimized e-commerce solutions.
Engage with customers and prevent online fraud
Computech understands the challenges of a Retail business and offers a comprehensive service package that fulfils the vital requirements of e-commerce such as creating compelling visual content, engaging with customers, and preventing online fraud.
Our Retail specialists can help conceptualize, evaluate, design, develop, implement, and support systems for retailers.
Computech's technical consultants specialize in ERP technologies, POS systems, Enterprise Application Integration and possess strong domain experience in Retail information systems, SCM, CRM, Data warehousing, and multi-channel retailing.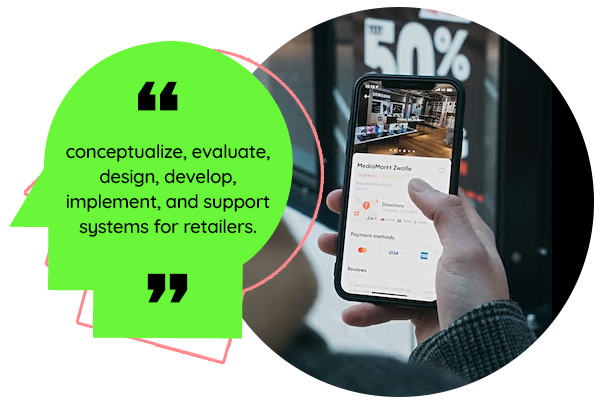 Service Offerings
Fraud Prevention
Fight online fraud and reduce friction at the lowest cost.
Since 2010, Computech has been helping top retailers and marketplaces fight online fraud and chargebacks in most challenging and complex business environments. We provide a dedicated fraud operations team to clients as a cost-effective and flexible service at a fixed monthly fee.
Customer Care
Enhance customer satisfaction and improve revenue growth with high-quality and cost-effective customer care services.
Since year 2000, Computech has been helping top organizations meet and exceed their service levels at smiling prices and with uncompromising quality. We do not just stop at lowering back-office customer care costs, we help clients generate millions in monthly revenue at the highest possible CSAT and NPS scores.
Digital Assets
Optimize digital assets for compelling web presence, conversions, and significant cost savings.
Computech offers remote desktop support and helpdesk support so the end user can connect here in case of a network issue. A better and improved network operation helps reduce unplanned downtime. Our team is well trained to trouble-shoot problems faster and with short incident response time.