Proven to enhance citizen experience with their agencies, reduce costs.
Computech's approach helps state and local governments meet their enterprise IT needs faster and more affordably.
Our end-to-end delivery model is a result of our expertise, knowledge and experience in the public sector spanning pre-implementation, implementation, and support to enhancement of IT systems.
Our IT systems implemented for our public sector customers have been proven to enhance citizen experience with their agencies, reduce costs, improve business process accuracy and productivity, and gain insight for confident, low-risk, highly effective decision-making.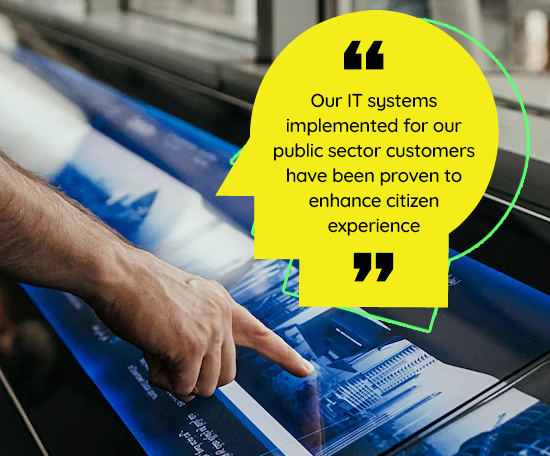 Our offerings
Fund Accounting
Accurate, Efficient, and Timely Fund Accounting and Reporting Services
COMPUTECH provides end-to-end Portfolio Management Services in a managed service model to Investment Management companies. We have the expertise in the operational requirements of a wide array of portfolios and investment vehicles.
Technology Services
A range of end-to-end customized technology solutions to help businesses of all sizes thrive in the digital age with a differentiated edge.
COMPUTECH Cloud practice helps customers with cloud application implementations, as well as integration and support services. COMPUTECH does an assessment study for customers to determine their readiness toward Oracle cloud applications.
Operations
Transform your back and middle office operations by streamlining and automating key business processes leveraging our proven domain expertise and enduring operating models & best practices.
COMPUTECH has extensive experience in helping clients by providing corporate finance support for over a decade. COMPUTECH also provides accounts payable outsourcing services, compliance services, tax reporting, Portfolio Analysis and Reporting (PAR) and a complete fund accounting solution to streamline multiple tasks.
Automotive Case Studies
Success stories of how our clients in the automotive industry leveraged our services to achieve operational alpha.